Arjun Kapoor Birthday – Looking At The Actor's Bollywood Journey
B-town's handsome hunk Arjun Kapoor turns a year older today.  Though his acting capabilities are not really appreciated by the mainstream audiences, we must say, he was instrumental in delivering some memorable characters.  I mean, who can forget Krish from 2 States?  On the occasion of his 34th birthday, let us look at Arjun Kapoor's journey in Bollywood.
1) Starting off as a director
Arjun Kapoor, the son of Boney Kapoor and late Mona Shourie Kapoor, was born to an influential film family and was passionate about filmmaking since childhood.  He worked as an assistant director for Nikhil Advani's Kal Ho Na Ho (2003) and Salaam-e-Ishq (2007.)  He was even an associate producer for No Entry (2005) and Wanted (2009) which were bankrolled by his father's production house.  Back then, Kapoor was not keen on taking up acting as a profession.  He was more inclined towards directing.
2) An advice that changed his life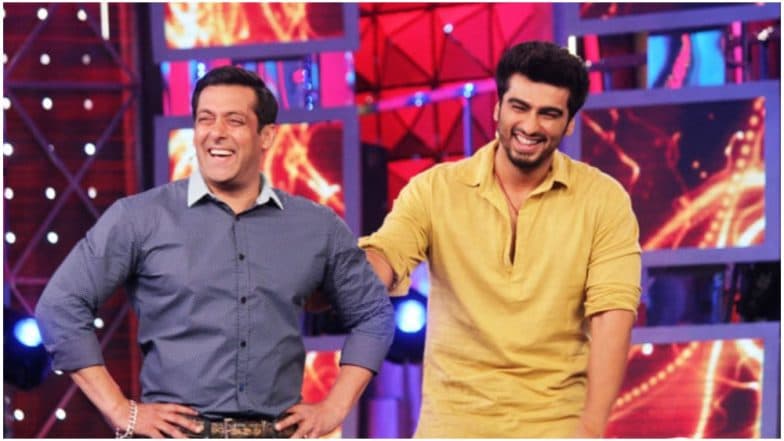 It was Salman Khan who advised Arjun Kapoor to consider acting.  Salman Khan believed Arjun Kapoor was meant for acting. This piece of advice from Salman Khan changed Arjun Kapoor's life.  Kapoor made his Bollywood debut as an actor with Ishaqzaade (2012,) alongside Parineeti Chopra.  With this film, he got a nod from the audience as the movie made Rs. 87 crores at the box office.  
3) Rise to fame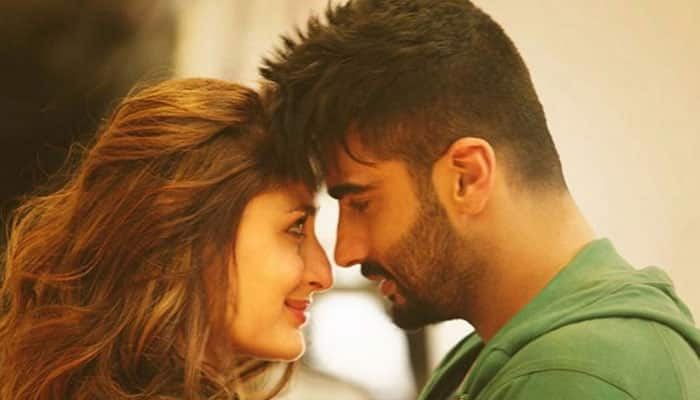 After the success of his debut film, Arjun Kapoor starred in Aurangzeb (2013,) which did not go well with the audience.  His 2014 release, Gunday, also did not receive good reviews, but managed to collect Rs. 120 crores at the box office.  The failure of these films, however, did not lower his spirits. In the later years of his career, Arjun Kapoor delivered some really good performances in films like 2 States (2014) and Ki & Ka (2016,) in which his power packed acting was appreciated by the critics as well as the audience.  His 2019 release, India's Most Wanted, received mixed reviews.
4) Love life 
Ever since his foray into Bollywood, Arjun Kapoor has been making news for his relationships with female contemporaries.  Arjun Kapoor reportedly dated Salman's sister Arpita Khan for a period of over two years. He was also rumored to be dating Sonakshi Sinha for a brief period.  Now, he is dating Malaika Arora and seems pretty happy with her. Time and again rumors of his wedding with Malaika keep circulating, only for the duo to deny them.
Apart from this, Arjun Kapoor has some really trustworthy friends in Bollywood.  Arjun Kapoor is close friends with 2 States co star Alia Bhatt and Gunday co star Ranveer Singh.  Ranveer Singh and Arjun Kapoor have been friends through thick and thin.
On the work front, Arjun Kapoor will be seen in Ashutosh Gowariker's Panipat, which is slated to release in December this year. 
We wish this handsome hunk, Arjun Kapoor, a very happy birthday and many more successful years ahead. 
Comments
Sushant Singh Rajput 34th Birthday – Best Films Of The Actor
Sushant Singh Rajput is a new generation Bollywood actor who is known for his brilliant acting and dancing skills and his dedication towards enacting a character. The actor has some great movies to his credit since he started transitioning into mainstream Bollywood from television serials with his debut movie, Kai Po Che!
Sushant Singh Rajput celebrates his 34th birthday today. On this occasion, let us take a look at his best films so far.
Kai Po Che!
(2013)
Kai Po Che!, Sushant Singh Rajput's debut movie, also starred Rajkummar Rao and Amit Sadh and was based on the bestselling novel The 3 Mistakes Of My Life written by Chetan Bhagat. The movie revolves around three friends who start their own sports academy for cricket and a sporting goods' store. The rest of the story is about how the friends lose their investment and their store in the Gujarat earthquakes and how one of the friends, Omi (Amit Sadh,) works for his uncle, a political leader, to pay off the debt. As the movie progresses, it showcases how Omi falls victim to his uncle's ploy and is out for blood against Muslims post the Godhra Train massacre incident and ends up accidentally killing his friend Ishaan (Sushant Singh Rajput.) The film ends with Omi completing his sentence in prison and seeking forgiveness from Ishaan's sister. The movie was highly praised by critics for the acting prowess of Rajkummar Rao and Susanth Singh Rajput.
Shuddh Desi Romance
(2013)
This was Sushant Singh Rajput's second movie, which was released in the same year as his debut movie. The movie explores the young Indian mindset regarding live in relationships, arranged marriage and commitment. The movie is about how Raghu (Sushant Singh Rajput) meets Gayatri (Parineeti Chopra) in a fake baraat and they fall for each other and begin a live in relationship by passing off as siblings. When they decide to marry each other, Gayatri bails out without informing Raghu, leading to him being depressed and that is when he meets Tara, who he was earlier supposed to marry. Tara and Raghu fall for each other, however, Raghu runs into Gayatri at a wedding. The rest of the movie follows how Raghu and Gayatri realise their love for each other and end up pursuing a live in relationship instead of marrying each other. The movie was a hit at the box office.
M.S. Dhoni: The Untold Story
(2016)
The movie is a biography about the life of former Indian Cricket Team Captain M.S. Dhoni. The film follows the life of Dhoni, who is played by Sushant Singh Rajput, from his childhood to when he eventually quits his job at the Indian Railways to pursue a career in cricket. The movie also shows how Dhoni meets his wife Sakshi. M.S. Dhoni: The Untold Story ends with a portrayal of India's winning campaign under Dhoni at the ICC Cricket World Cup 2011, where Dhoni seals the win in the final with his iconic sixer. The movie saw Sushant Singh Rajput undergo extensive training to portray M.S. Dhoni and earned him a nomination for Best Actor at the Filmfare Awards.
Chhichhore
(2019)
Chhichhore is a movie which has an ensemble cast starring Sushant Singh Rajput, Shraddha Kapoor, Naveen Polishetty, Varun Sharma, Tahir Raj Bhasin and Prateik Babbar. The movie showcases how Anirudh Pathak's (Sushant Singh Rajput) son Raghav attampts suicide because he fails to qualify in the IIT-JEE Mains and fears he may be labelled a loser. He survives, but is in a critical condition. A depressed Anirudh then recounts the story of his college days and hostel life where he and his friends are branded as losers themselves by everyone, but end up proving to everyone they are winners at heart. The movie won positive response owing to the portrayal of life in an Indian hostel.
Sushant Singh Rajput is currently filming Dil Bechara. This movie is based on the acclaimed novel The Fault In Our Stars, which was also made into a Hollywood movie.
Here is wishing the talented actor, Sushant Singh Rajput, a very happy birthday!
Comments